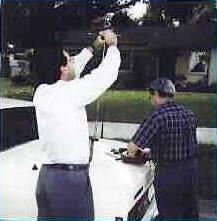 AGENTS BRIAN MARENCO AND GERARDO DAUBAR
TAMPA, FLORIDA FCC FIELD OFFICE
If Agent Daubar (r) believes his actions are lawful
and just, why does he hide his face?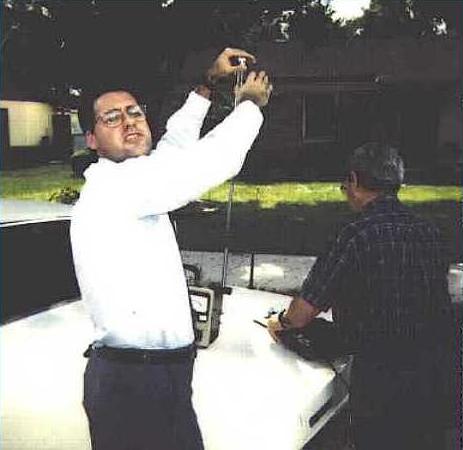 These agents are aware that Congress never intended for the FCC to exercise intrastate jurisdiction when the Communications Act of 1934 was written. They also know the following:
The derivative power cannot be greater than the original from which it is derived. Noy, Max.; Wing. Max 66; Finch, Law, b.1, c.3.

Power can never be delegated which authority said to delegate never possessed itself. N.J. Steam Co. V. Merch Bank, 6 How. (47 U.S.) 344, 407.
Nevertheless, the agents are shown near Doug Brewer's home measuring his low-power intrastate broadcasts, as if they had jurisdiction over such broadcasts.
Aren't we lucky that Daubar and Marenco do not carry firearms? If they did, wouldn't they likely shoot first and ask Constitutional questions later?
---