LUTZ COMMUNITY RADIO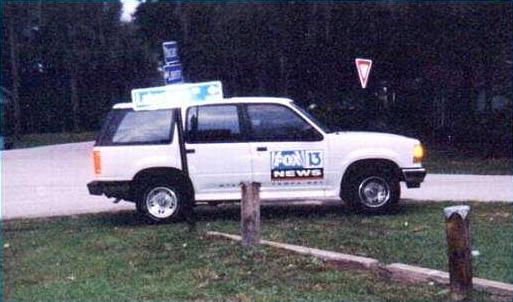 MEDIA ARRIVES ON SCHEDULE

The public servant's plan to protect the people, by destroying their means of obtaining the news, and exercising their religious freedom, is about to begin.
Isn't it interesting that the Government's carefully planned destruction of the Lutz radio communications facility, most of which was licensed, was kept totally secret from everyone except the media?
Fox 13 Television, when asked to provide a copy of the video, refused to do so without a court order. Fortunately, a loyal listener recorded all of the video that was broadcast by the television station subsequent to the destruction.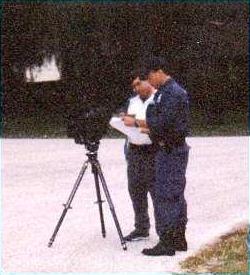 IS THE FOX 13 CAMERAMAN GOING OVER A
SCRIPT WITH THE U.S. MARSHALS SERVICE?
Note the high-laced military boots that the public servant is wearing. Should we not be very concerned that law officers everywhere are being militarized? Should we not be very concerned that the form of law these men intend to enforce will be military law?
In an effort to frighten other low-power community radio stations off the air, the Justice Department made a press release within minutes after the raid. It contained the customary government lies. It was reported that our radio station caused interference, and that I had refused to correct it - a vicious fabrication.
---