LUTZ COMMUNITY RADIO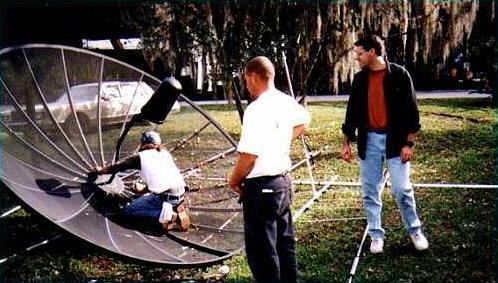 WHAT DO YOU SUPPOSE FCC AGENT, BRIAN MARENCO, IN JACKET, FINDS AMUSING ABOUT THE DESTRUCTION OF A 10.5 FOOT C BAND SATELLITE DISH?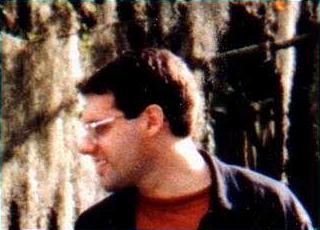 IS PUBLIC SERVANT MARENCO PLEASED THAT THE HIRED HELP IS DOING THE DIRTY WORK? OR, IS HE THINKING ABOUT HOW MUCH THEIR WORK WILL HURT THE STATION LISTENERS? OR, IS IT ALL OF THE ABOVE?
This satellite dish was not instrumental in the generation of FM Band radio transmissions. Could it be that destruction of this dish was intended as a punitive measure, similar to the senseless destruction of David Koresh's prized 1968 Camaro? There was no court hearing in either instance.
Isn't it a violation of the Bill of Rights to deprive a Citizen of his property without substantive due process of law? I wonder why it is only American Citizens who must obey the law, and not their courts or their public servants?
Why are Americans willing to stand by and watch, as their next-door neighbors are destroyed one at a time for standing fast against the steadily encroaching, non-Constitutional actions of government actors?
Are most Americans just spineless, willing dupes, who don't mind becoming virtual slaves, provided they can drink beer and watch a ball game?
---